PrivacyMaxx ID Early Warning System

Premium ID Theft Monitoring and Early Warning Alerts
Provides real-time monitoring of public and private databases that aggregate billions of records and tens of thousands of data sources looking for new records associated with a customer that could be a potential early indicator of identity theft or fraud.
Dark Web Breach and Internet Black Market Monitoring
Monitors for breached and stolen information from multiple sources of public and private data breaches and personal info on black market and dark web sites, hacker forums, chat and discussion areas.
Lost Wallet Service
If a customer's wallet or purse is lost or stolen we will help identify the lost cards and documents and assist with getting them canceled and replaced as quickly as possible through our 24/7/365 Identity Theft Response Center.
Restoration Service
Fully-Managed Identity Restoration and Vitctim Recovery Services
Should you become a victim of identity theft, PrivacyMaxx's 24/7/365 Identity Theft Response Center will answer your call for help and get you assigned to a dedicated PrivacyMaxx victim recovery expert to help get you back to pre-victim status. Through a limited power of attorney, our highly trained and certified recovery experts will do everything we can to handle your recovery for you. Saving you time and giving you peace of mind.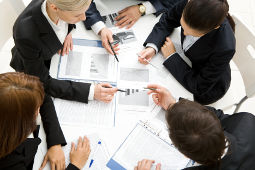 ID Theft Insurance *
Depending on your service level, we include a group ID Theft policy* from AIG that provides either $25,000.00 or $1,000,000.00 of Identity Fraud Expense Reimbursement insurance from AIG (see your plan details for exact coverage amounts and limitations) that can reimburse you for approved covered expenses like notary charges, certified mail charges, lost wages, loan application fees for reapplying for loans impacted by identity theft, and reasonable approved attorney fees.*